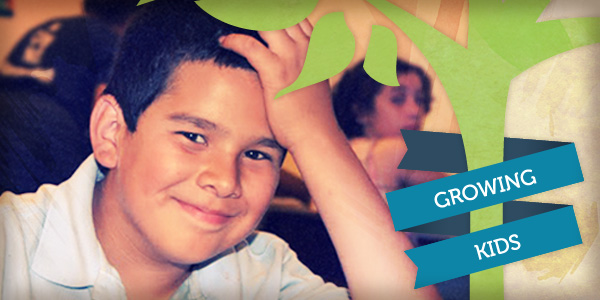 Pomona, the largest city in eastern Los Angeles County, is one of the poorest cities in the United States in per capita income. The statistics speak volumes; 22 percent of children below 5, and almost 18 percent of residents overall live below the poverty line. Nearly 40% of the adult population of the city has not graduated from high school, and 47% of students have limited English proficiency.
So, in 2005, Pomona Hope launched After School with Pomona Hope, an after-school program for kids in first through twelfth grade. Each day includes a snack and recreation time, homework/reading time, customized tutoring in Math and Language Arts, Gym Games, and Computers or Art time. Participants rotate through the activities according to their grade and ability level. We are also dedicated to working alongside parents and community members on behalf of Pomona's youth. We aim to provide resources and a safe, affirming environment for youth to grow and learn. We understand that each child is unique, and seek to unlock their unique potential.
Read Letters from Pomona Hope kids here.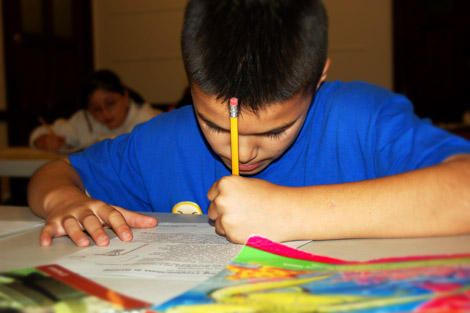 In the 2009-10 school year, through tracking school report cards, 66% of students improved in Writing, 59% improved in Reading Level, 59% improved in Listening/Speaking, 48% improved in Math, 45% improved in History, and 41% improved in Science. We have also seen marked improvement in standardized testing through the program of individual areas of skills in reading, math, science and other subjects.
After School with Pomona Hope (ASP) is open the following days and times*:
Mondays and Tuesdays
Elementary School: 2:30-5:00
Jr High & High School: 2:30-6:00
Wednesdays
Elementary School: 1:30-5:00
Jr High & High School: 2:30-6:00
Download the The Daily Schedule PDF to learn more about our daily activities.
A unique aspect of our ASP is the customized tutoring time: Each student who participates in After School with Pomona Hope must take a test in Math and Language Arts when he or she registers.buy viagra Using these tests results, we develop customized lesson plans that target the areas where the student has performed the weakest. Mondays and Tuesdays each student has a half hour to work with a volunteer on these lesson plans.
Summer Enrichment Program
In 2008, we added a summer reading program to facilitate student's academic progress year round.buy cialis We have seen great results from our investment in this area as well.
After School with Pomona Hope Summer Enrichment Program (SEP) is open Monday through Thursday, from 2:30pm to 6pm daily. The SEP is filled with half hour Reading, Math, Science, Gym, Music, Drama and Computer workshops, all intended to creatively increase children's academic stamina throughout the summer. The day begins with snack time. Grouped by reading level, participants then rotate through the workshops.